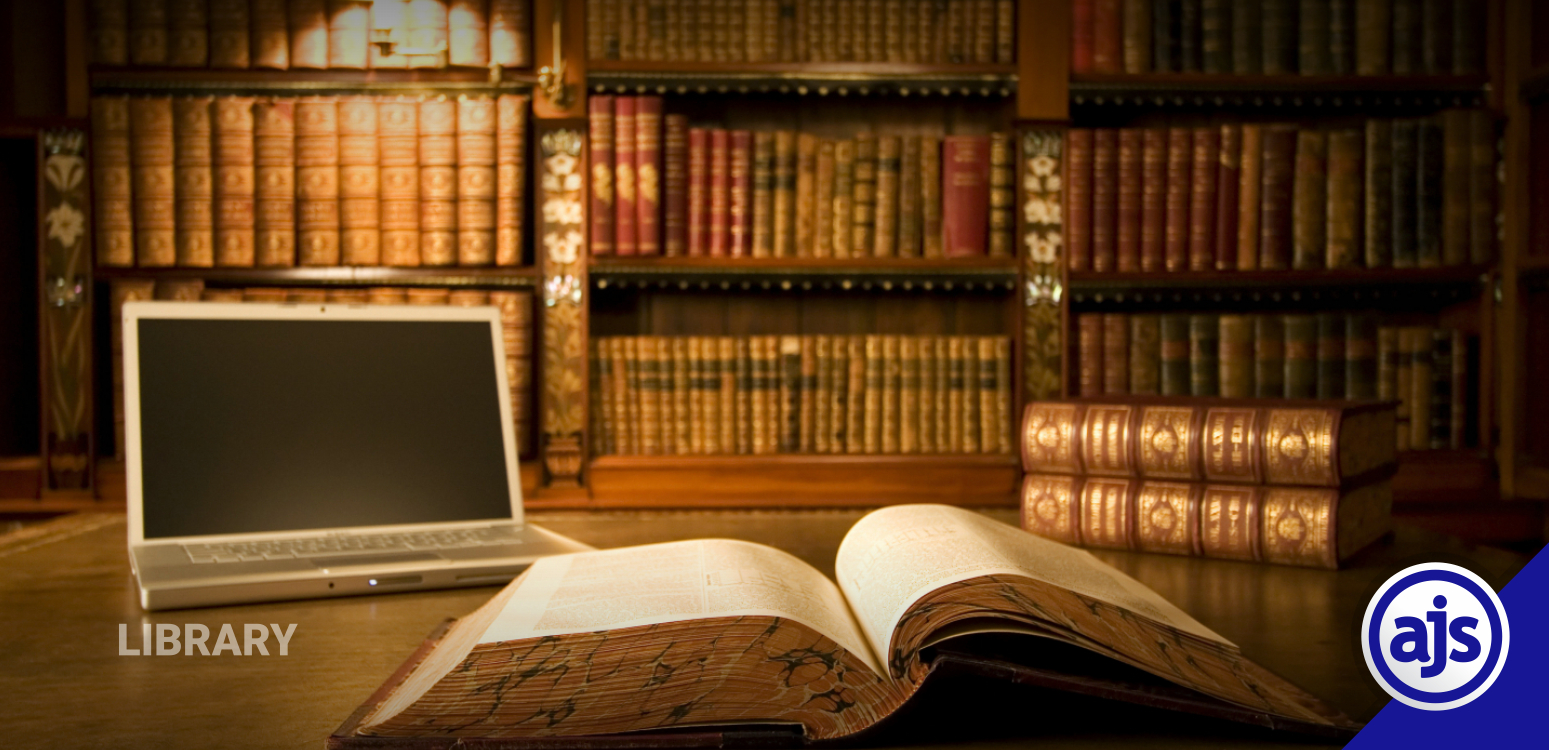 Practice Management Part I
A foundation article
It is not only important, but also fundamental…
Certainly not unfamiliar words, "practice management" is something you have most certainly heard before. In fact, practice management is fundamental to the practical side of practicing law. So much so that LEAD offers a Practice Management Training Course for all legal practitioners to ensure that they are properly trained, prepared and armed with the requisite knowledge that they will need to officially "run a law firm".
According to LEAD, the Legal Practice Management Training –
 was developed to assist legal practitioners to manage their practices efficiently by combining legal expertise with strategic business management.

The course focuses on the fundamentals of practice management relating to management, marketing, technology, and finance. Its ultimate aim is to provide legal practitioners with the tools to manage their practices more efficiently on a sustained basis in order to improve standards of practice of the legal profession and service delivery to clients.
And that seems like a fairly good foundation and sensible approach to take to understand what practice management is, don't you think?
What does "practice management" mean?
Law firm practice management comes down to effectively managing a legal practice like a business (because that is exactly what it is). This includes concepts like marketing, finances, case or matter management, staff management, the proper use of technology (which will include workflow and document automation) as well as that one other ingredient that no one talks about – like being flexible.
And with all these topics in mind, it makes sense that the definition (and therefore the understanding) of practice management will differ from law firm to law firm. Why do we say that? Well, with the changing nature of work (due to technological advances, innovation, globalisation, work-from-home to hybrid working environments, and all that those entail), business and the provision of legal advice that goes along with it means that, how a legal practice is managed will differ depending on the work being undertaken, the type of technology being implemented, where your offices are based and how your workers are working (at the office, at home or a bit of both).
The management of a legal practice can therefore be seen as an ever-evolving thing – as your practice evolves, changes, and adapts, so will the management of it.
So, as a legal practice you will need to be able to both accommodate and adapt to change. And with ease we might add.
That said, by covering some of the more "foundational topics," of practice management we hope that we will give you a good grounding (a good foundation) upon which you can build a thriving practice!
The Foundational Topics
Getting started
We have written about starting your own law firm before and assume that you have already completed your Legal Practice Management Course, obtained a Fidelity Fund certificate, opened up your bank accounts (specifically your trust account), appointed auditors and submitted your law firm name and details to the Legal Practice Council for approval.
Whew it is a lot. We know. But those are the first steps that all legal practices need to take.
If not, stop right here, go back, and read our article. And then come back to this one.
Foundations first remember? After all, you need to actually have a legal practice before you can learn how to effectively management it.
Marketing
As mentioned in our article Part III: Starting Your Own Firm, there are some practicalities and day-to-day operations that you need to undertake in order to effectively manage your business. And this starts with the considerably basic principle of "selling yourself."
After all, if you do not have sufficient brand awareness, how are you attracting new clients or keeping current ones interested? It is therefore vital that you not only develop a strong brand presence but that you effectively undertake a sustainable and intelligent marketing strategy. You need to remain relevant by reminding people that you are out there and give them reasons for wanting to work with you.
A good marketing strategy can also help you understand what your client's need are, whilst also educating them on what you can offer them. You can attract new clients with your intellectual and legal prowess and more importantly you can convince clients to remain with you, thereby securing repeat business (which is crucial for any business, not just law firms).
A suitable branding, marketing and creative agency can help you navigate your way through the realm of branding, marketing, and communications. They can be your "go-to" people when defining who you are and what your law firm does (realistically), they can help you define who your target market should be and most importantly, they can help you remain consistent – which is key.
But they do not come cheap. Starting out, you may not have the extra capital to retain the services of a professional branding, marketing, and creative company. But that doesn't mean you can't design your own logo via platforms like Canva, undertaking marketing campaigns via social media (which costs nothing – read our articles here) or design your own branding through websites (and apps) such as Upwork (which utilise the skills of various freelancers at affordable rates).
It is all doable – so market yourself and get your name out there!
Finances
When one thinks about running a business, one of the first things that comes to mind is "bringing home the bacon." Which is fair enough. And law firms are (or should be) no different.
Law firms provide a professional legal service and being paid for these skilled services should therefore go hand-in-hand with the provision of them, right? Wrong, because if you do not properly account for your work, you will not get paid for it. And that sucks!
Let us be honest, practicing law and running a business is difficult enough. Not getting paid for doing those things, is downright unfair. At the end of the day, we are all just striving to maximise our revenues whilst minimising our operation costs and by so doing, increasing our profits. Its tough out there. And competition is stiff. But getting your finances in check by ensuring that you have accurate and timeous billing and invoicing will go a long way towards helping us all in our quest.
Its therefore safe to say that unless you have the invoicing process of your legal practice sorted, there will not be a business to discuss or a practice to manage. So, it is probably worthwhile going through a few rudimentary steps to ensure that your finances remain in the green –
Invoicing
The invoice is often a sore subject. There are many legal practitioners who have found themselves in the position where they have provided their services only to find that their client has simply refused to pay on time (or simply cannot pay on time, especially nowadays). We have all rushed and stressed over trying to send out invoices and receive payment before we need to pay next month's bills. It is an ongoing cycle. For every business. And it all starts with the invoice.
Your billing process begins with an invoice! Your invoice is one of the many ways you can communicate the value of your services to your clients. They should therefore always be clear and concise (clients should be able to easily read them), after all, when a person knows what they are being billed for (your time and the resultant work) they are more likely to pay. In theory.
Some helpful tips –
Work in Progress – one of the easiest ways to ensure that you are paid regularly is to record the work you undertake, as a work in progress ("WIP") immediately as and when the work is completed. Recording WIP in this manner assists lawyers by preventing unallocated costs i.e. missing out on certain tasks which could have been billed for – it is almost impossible to remember all attendances and perusals done a few weeks after the fact. If you record WIP immediately, you save yourself the hassle of missing out on valuable billable fees. WIP can also be converted into an invoice, at any time of the month (therefore not having to wait for the month end statement run), whilst preventing VAT or Income Tax being incurred prematurely.
Interim Billing – start the practice of invoicing your clients regularly during the life cycle of a matter. This ensures that clients pay each invoice as the matter progresses, under the assumption that they still require your services. An advantage of interim billing is that the final account is a smaller percentage of the total outstanding amount, avoiding the inevitable and so called "bill shock." Of course, it must be noted that it is not always possible to invoice a client during the life of the matter. For some matters, invoicing can only be done after the matter is finalised (such as matters taken on a contingency basis). In these cases, firms should at least try to invoice disbursements as this is a "hard" cost. And clients normally understand that disbursements need to be paid for straight away.
Automated billing software
Often the time it takes to complete the invoicing process (which can sometimes take days), especially if done manually, is valuable time wasted that could have been spent on more important tasks, like actual billable hours. So, why not use legal billing software to automate the process?
Take the time to investigate various billing /invoicing systems. Often, they are marketed as practice management systems or matter management systems, but the best ones are those that are incorporated into proper Legal accounting and management systems such as the ones offered by AJS.
Systems such as the ones offered by AJS feature completely integrated billing, legal accounting and practice management modules within their Express and Enterprise solutions (the time saved by not having to manually process invoices covers the cost of this system on its own).
It is really worthwhile looking into.
What about unpaid invoices?
Regardless of the size of your legal practice, unpaid invoices are not just an inconvenience. They can impact everything – if cash flow is interrupted you will not have the capital to keep your business operational. This situation would mean you cannot pay employees, suppliers, or vendors. As a result, you yourself could be slapped with late fees whilst at the same time damaging your reputation by being considered a delinquent payer. Not ideal for a legal practice.
But fear not, here are some suggestions to follow if you find yourself in this situation –
Make sure you followed the correct accounting procedure and then, follow-up politely. – first and foremost, make sure that you did, in fact, send the invoice out correctly. Were payment terms clear? What is the amount due? Did you it send it to the right person? Is your address correct? It would be extremely unfavourable to lose your cool with a client only to find out that it was your fault all along. Also keep in mind that sometimes unpaid invoices slip through the cracks. A client may be out-of-town or dealing with an emergency. Before getting angry, send a polite follow up email to check in. More often than not a brief, "Just checking in," email can help get the invoice paid. So, always ensure that despite the overdue invoice you focus on retaining a good working relationship with the client going forward, especially if the unpaid invoice was just an oversight;
Give discounts and charge a penalty – it is an unpleasant situation, with implications for your cash flow and customer service. But there are two options – you can offer a discount for early payments, resulting in clients being encouraged to pay ahead of the due date. It is not uncommon to offer a 5% or 10% discount on the total invoice amount if an invoice is paid in full within 10 days. Unfortunately, not everyone is motivated by incentives. Instead, they may be motivated if their invoice has a penalty fee. You can charge a late fee or interest, but make sure the original contract signed by the client clearly states any fees or interest charges on overdue accounts. Remember the Consumer Protection Act 68 of 2008 states that "A consumer must receive a quote or breakdown of his/her financial obligations before entering into an agreement". Therefore penalties for late payments must be covered in any agreement entered into with your client. Make sure the section is easy to read and clearly written. Keep your terms simple and brief, and
What if you followed the accounting procedure correctly, the polite follow-up did not work, and the discount and penalty had no effect? Is the collection procedure, arbitration, mediation, or court on the cards? Remember business is business. When you have invoices that are over 90 days past due and there is no payment in sight, you may be left with no other option. But be aware that this should not be your immediate point of call. Before getting involved with formal collections, contact someone else at the office, such as the accounting manager. See if you cannot talk sense into them. Also, what if the client wants to pay, but is having cash flow problems (which is becoming increasingly commonplace)? Consider offering a short, three-to-six-month payment plan. It could be a risky move if they are going to go bankrupt, but it is worth a shot. You have options. Remember your time and effort in recovering fees are also an important consideration. So, weigh up the pros and cons carefully.
Case or Matter management
We believe that the easiest way to approach case or matter management is to compare it to the running of a project. For instance, according to the Project Management Institute –
Project management is the use of specific knowledge, skills, tools and techniques to deliver something of value to people.
And if you ask us, that sounds very much like the managing of a legal case or matter. You see, each case or matter (like a project) will ideally have –
A beginning and an end;
A (legal) team that is assigned to the matter;
A cost estimate (or budget);
A schedule (i.e. when documents need to be served by and when they need to be filed at court), and
A set of expectations (like those of their clients) that the (legal) team will not only need to meet but will also need to manage.
Each case or matter (or project) is unique and will differ from other routine operations. Just like the managing of any other type of project in the business world. Some cases or matters (or projects) are undertaken to urgently resolve problems (like interdicts and urgent applications) whilst other cases or matters (or projects) will have a longer duration and/or produce an outcome that will need further action (i.e. when taking a matter on appeal) or may simply come to its conclusion (i.e. when a divorce is settled). Still others will be a mix of both of these types of "projects." Ditto for the everyday business.
In terms of business principles, a project is usually deemed to be a success if it achieves its objectives according to the accepted criteria, within an agreed timescale and budget. Time, cost, and quality are the building blocks of every project. And the same can be said for case or matter management – the time it takes to bring a matter to conclusion, the quality of legal services provided as well as the final cost to the client. An almost like for like comparison.
Are you seeing the similarities yet?
The core components of project management according to the Association for Project Management (and how they are linked to case or matter management) are as follows –
Defining the reason why a project is necessary – with a case or matter this will be decided on the merits of the matter and the reason why the client approached you in the first place;
Specifying quality of the deliverables, estimating resources and timescales – with case or matter management this applies as well. You need to give your clients an indication of what they can expect from undertaking legal action – possible outcomes, high-level indications of costing (especially when taking a deposit) and a general idea of how long the matter will take to conclude (although this is very often dependent on other factors beyond a lawyer's control);
Developing and implementing a management plan for the project – this is the same as a legal case or matter. No lawyer goes into a matter blindly. Research is undertaken, opinions are formed and a way forward is formulated;
Leading and motivating the project delivery team – this rings true for any team, whether in the legal profession or in a business. It is key to keep any team motivated and working to their best of their abilities to achieve the desired outcome. This may involve focusing on mental health, taking a rest or simply ensuring everyone is on the same page. Daily or weekly check-ins is a good idea;
Managing the risks, issues, and changes on the project – for any person involved in a project this comes down to client relations. And none more so than with lawyers. One of the key components of managing a case or matter is also managing a client, informing them of developments, possible hiccups and risks that may arise, solutions and possible outcomes;
Monitoring progress against plan – it is always advisable whether you are in the business world or a legal practitioner (remember you are kind of both), to ensure that you monitor your matters progress. If it has become stagnant, you need to see what went wrong where and take immediate action. It may even work in your favour if you are dealing with a matter which requires a response and one is not forthcoming – it may allow for a swift resolution of the case or matter;
Managing the project budget – while this is the same principle both in business and in legal practices, for lawyers this is more about billing (both WIP and interim accounts as set out above). It is about keeping your client informed of costs and where possible recover fees as you move along in the matter. This is all about managing your client's expectations whilst ensuring that you still get paid for the services you render;
Maintaining communications – communication whether it is with a project or legal matter is key. Continuous feedback and interaction with clients, with team members and possibly with the greater practice or group is paramount to ensure everyone is o the same page, and
Closing the project in a controlled fashion when appropriate.
You see?
When you look at case or matter management objectively, it very closely resembles that of ordinary project management. The same principles apply. So perhaps (as hard as it may sometimes be) it is a clever idea to separate yourself from being "just" the legal practitioner from the person who is managing a project (which in this case is a legal case or matter) and therefore the business.
The following quote, we think, rings true here –
"Law is not a profession at all, but rather a business service station and repair shop" – Adlai E Stevenson
In conclusion
Effective practice management incorporates many distinct aspects into what is essentially managing a business. Some of it is obvious – like cash flow, invoicing and matter management. And other topics (covered in Part Two) are a little more complicated. But it is all relevant. And it is all necessary to ensure that your legal practice is effectively managed.
It is funny, with the way the world is moving and how it has changed over the years, it seems that "old dogs can learn new tricks," because the legal profession has undoubtedly changed. And the way practices are being managed have changed with it too.
And this shows a kind of revolution in how we are doing things. And that is exciting – keeping everyone on their toes, law firms, legal departments, and legal tech companies alike.
We will all need to continually evolve how we manage our practices to ensure we remain successful and relevant for years to come.
To conclude, we believe the following quote is relevant not only when it comes to having courage to continue, staying relevant but evolving as well –
"Look around you. Everything changes. Everything on this earth is in a continuous state of evolving, refining, improving, adapting, enhancing…changing. You were not put on this earth to remain stagnant." ― Steve Maraboli
So, whatever you do, do not remain stagnant. Embrace change and remain flexible with how you manage your practice.
If you have any questions about practice management, contact AJS today to see how we can best assist you.
– Written by Alicia Koch on behalf of AJS